X RAY is an artist with various influences, whose work doesn't remain unnoticed. He creates pieces conveying a universal language through colorful murals and artworks with Pop and cartoony references and a great sense of calligraphy. Growing up in an American military family, XRAY draws his inspiration in the different environments he lived in as a child: Texas, Florida, Alaska and especially Japan.
The artist also often uses the aesthetic of cartoons and advertising of the 50's, their eye-catching visuals and nostalgic references that came with the political background. After discovering the skateboard culture, XRAY dived into graffiti. Imprinted by Pop culture, he started to paint the streets by associating Disney characters, Japanese influences, humor and graffiti culture in a colorful style.
«I did Donald Duck with Donald Trump's face. It's called angry Donald» he tells to MURAL with a simplicity revealing his talent to deliver clear messages through association.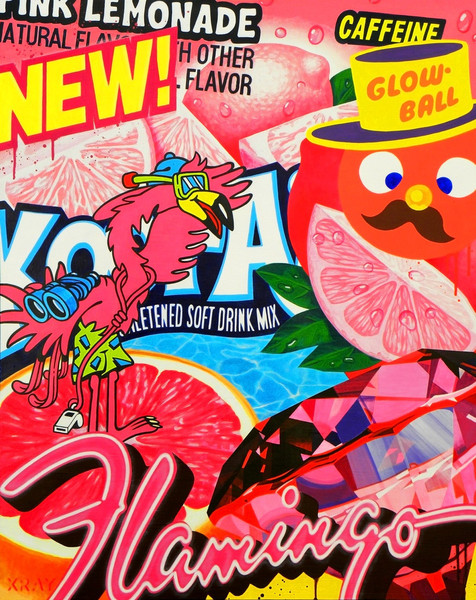 Acrylic on wood
92 x 114 cm