Damla Özdemir, born in İstanbul, graduated from departments of Advertising and Cinema-Television. Her works of collage is produced with the visuals she has beencollecting for years, in mostly digital platforms and the next step for the work is to make it 3 dimensional.

She approaches mostly female visuals from 70's who became popularized in our day and also female and male figures. She gathers images that have been turned into stereotypes and creates singular collages using different settings.

Wood is a reliable, easy-to-intervene material with whom direct communication is possible. That's why she prefers to work with wood.

She reveals different manifestations of reality such as persistence, distance, layer-shape, completion and similarity through the material she uses and the visuals she choses. She allows the person looking at the image to see it in many different dimensions.
3D fine print on wood
140 x 110 cm
3D fine print on wood
140 x 110 cm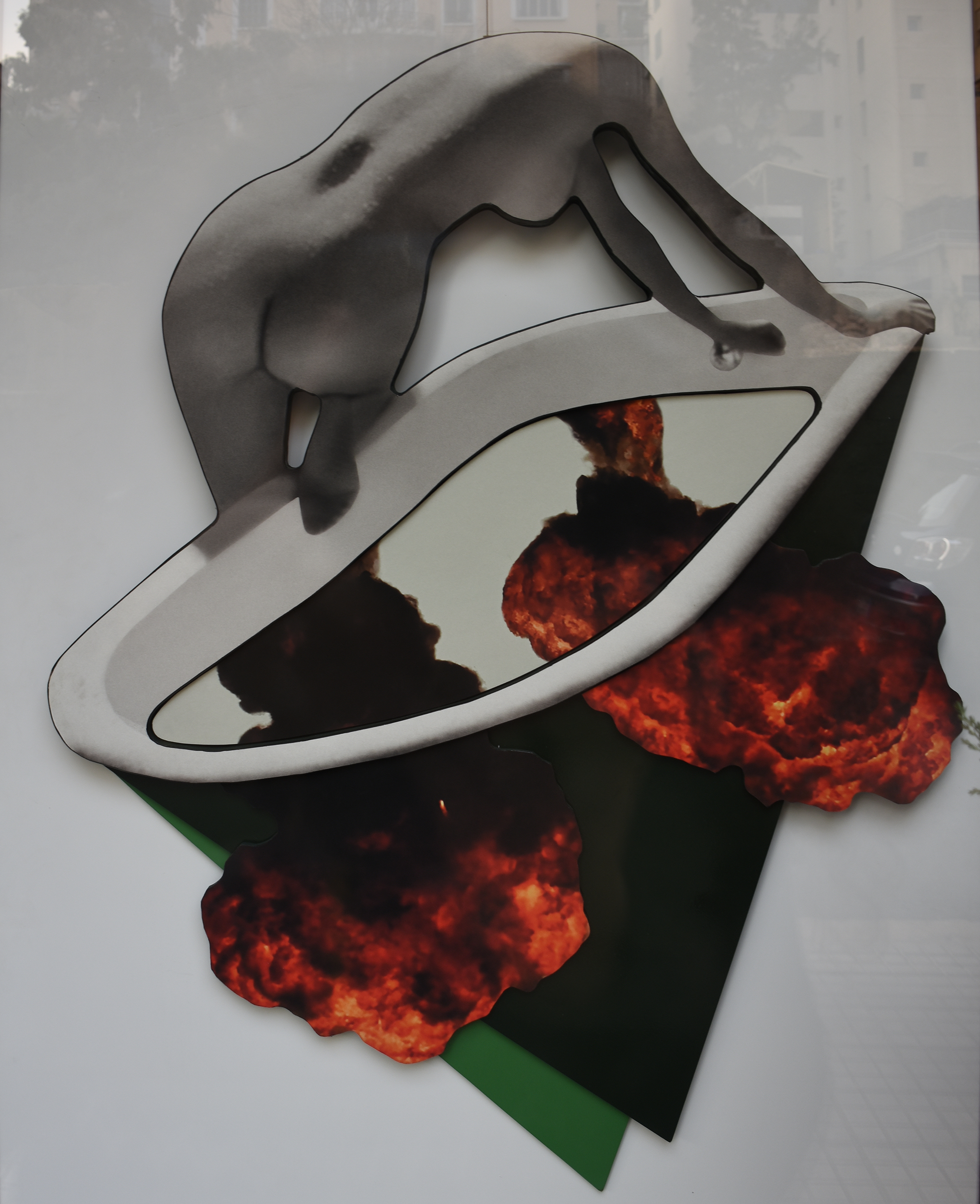 3D fine print on wood
140 x 100 cm