David Gerstein is widely considered to be one of the most creative and innovative artists in the world today.
He has exhibited extensively at international venues in London, Paris, Frankfurt, Berlin, Rome, Singapore, New York and the list goes on.
David lived in New York through the experimental 70s and saw first hand the rise of conceptual art. But he chose to reject the new orthodoxy, saying he wanted to use painting "as a space for creating objects. Remaining in the realm of concept has never meant art for me personally". David saw his desire to paint bear fruit and his dark brooding style became very successful. But still the need to experiment tugged at the artist. He kept coming back to the pop culture obsessions of his youth – cartoons, billboards, household packaging, and children's toys. And after much innovation, David began making wall sculptures fashioned by laser cutting and applied with car paint. With the advent of computing, he was able to translate his drawings into perfectly rendered templates that could be accurately reproduced in the metalworking studio. The delirious results have fans all over the world, including celebrity collectors such as Lance Armstrong. They're drawn to the work for the same reasons as anyone else – humor, energy, beauty, joy. And there's plenty of all that in this new collection. Here again are the shoes, the cyclists, the cows, the runners. And the butterflies are back too, of course, taking the place of flowers in the still life 'Symbiosis', replacing collagen to make 'Burning Lips' and buzzing helplessly round a lugubrious looking light bulb in 'Attraction'.
Hand painted on cutout steel
180 × 120 cm
94/150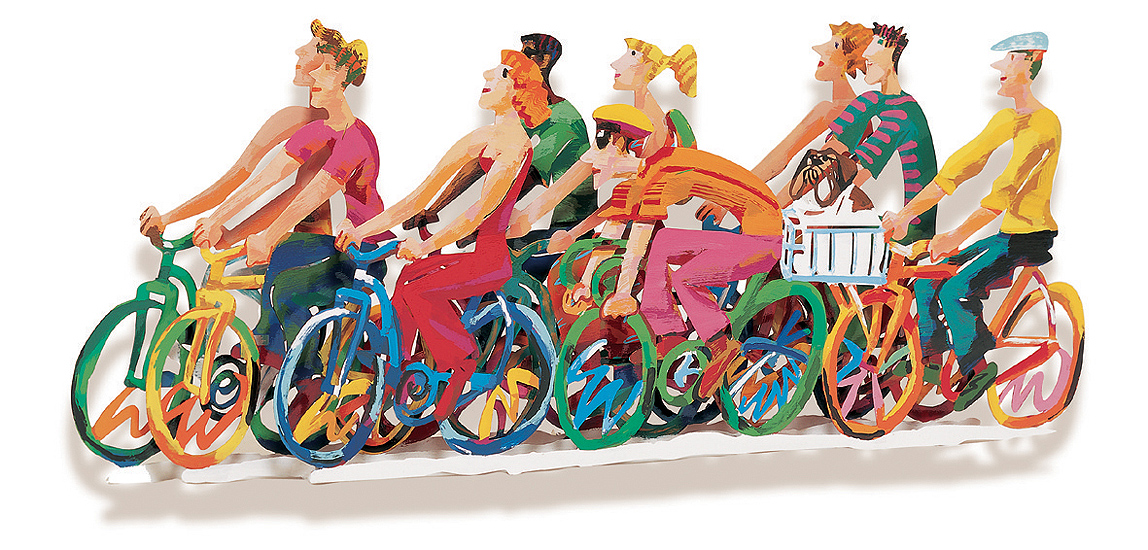 1997
Hand painted cutout steel, 3 layers
241/295
137 x 56 cm
2008
Hand painted cutout steel, 3 layers
30/150
184 x 70 cm
2012
Hand painted bronze, free Standing
5/8
H: 60 cm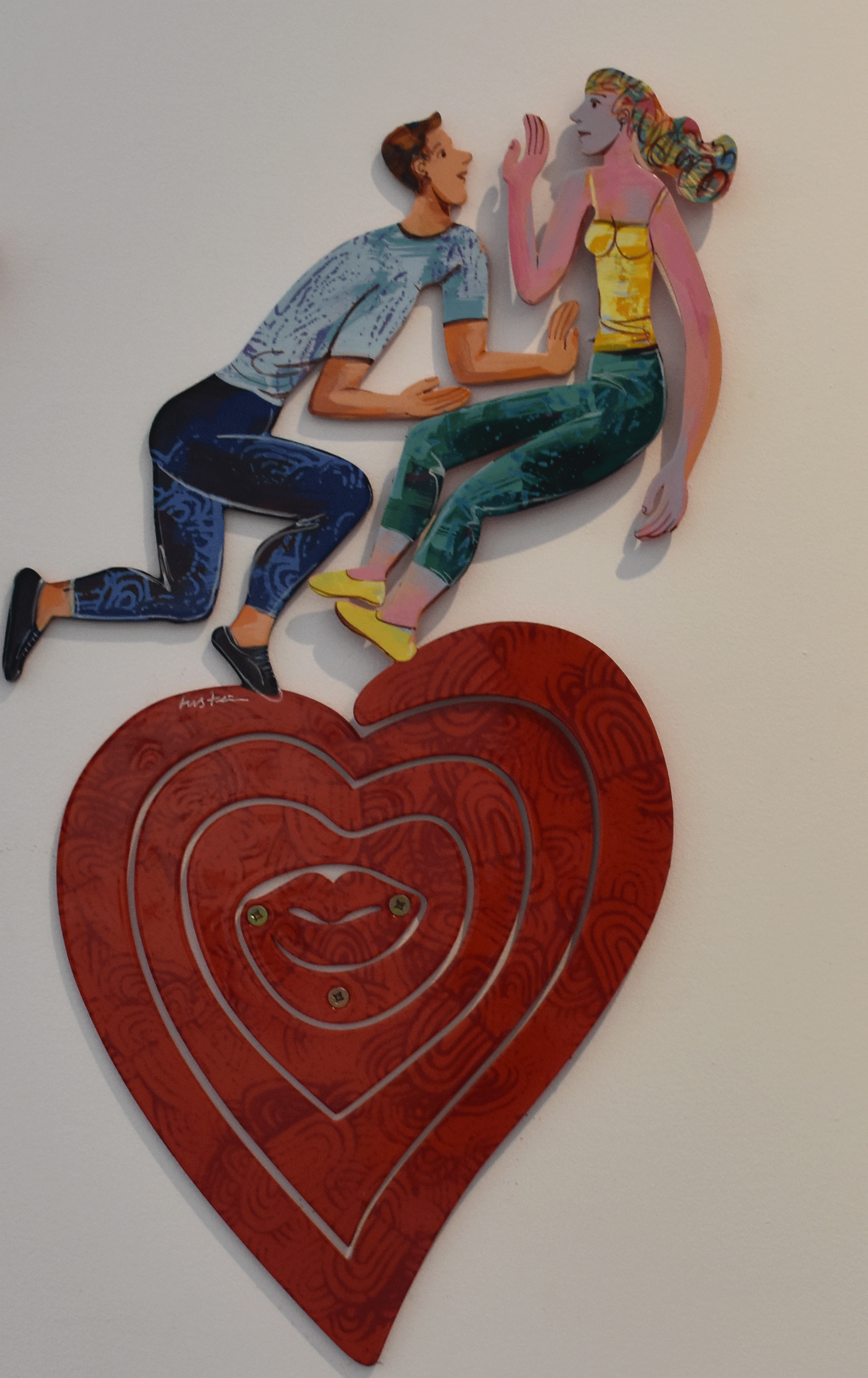 Hand painted cutout steel, 1 layer
60 x 34 cm
Hand painted cutout steel, 1 layer
60 x 31 cm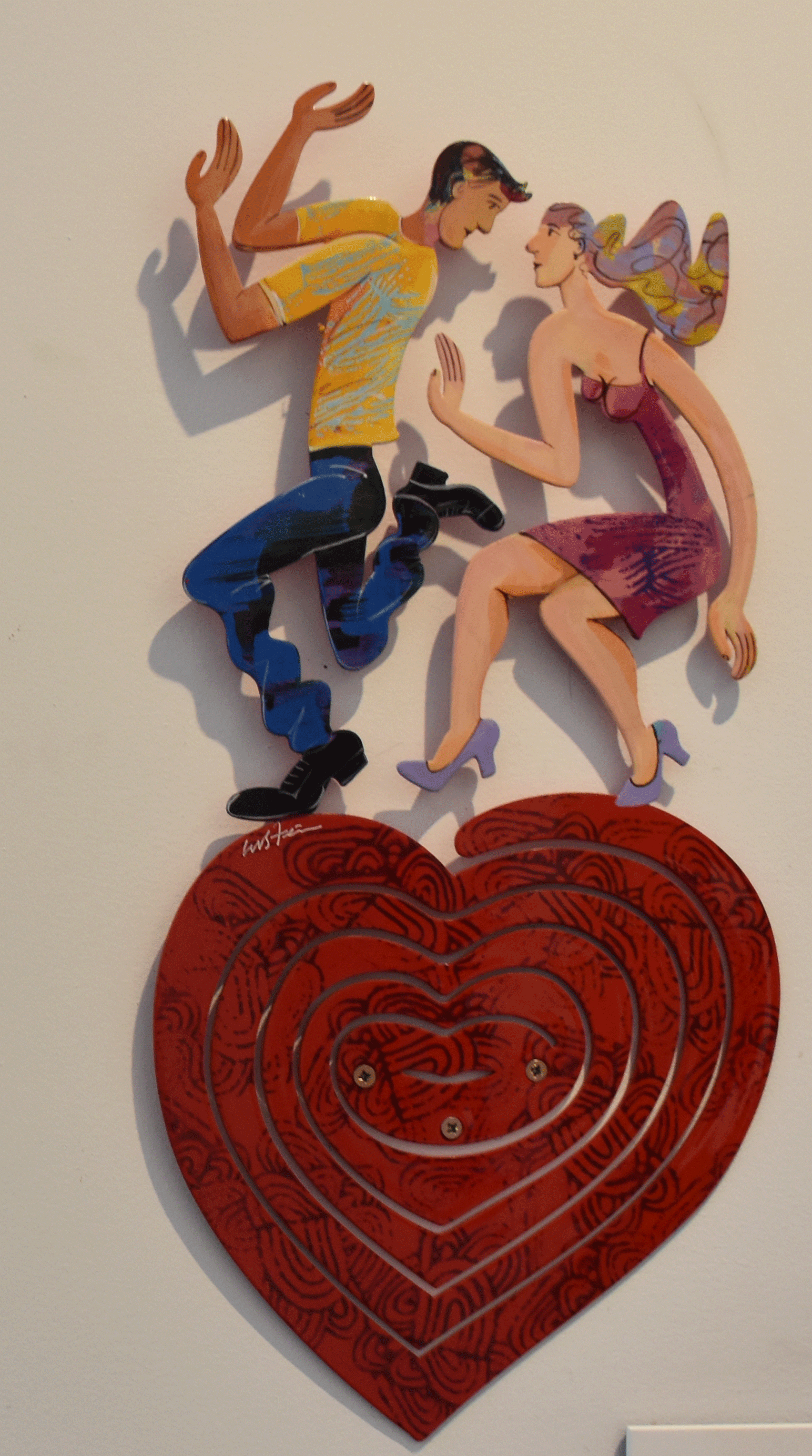 Hand painted cutout steel, 1 layer
60 x 29 cm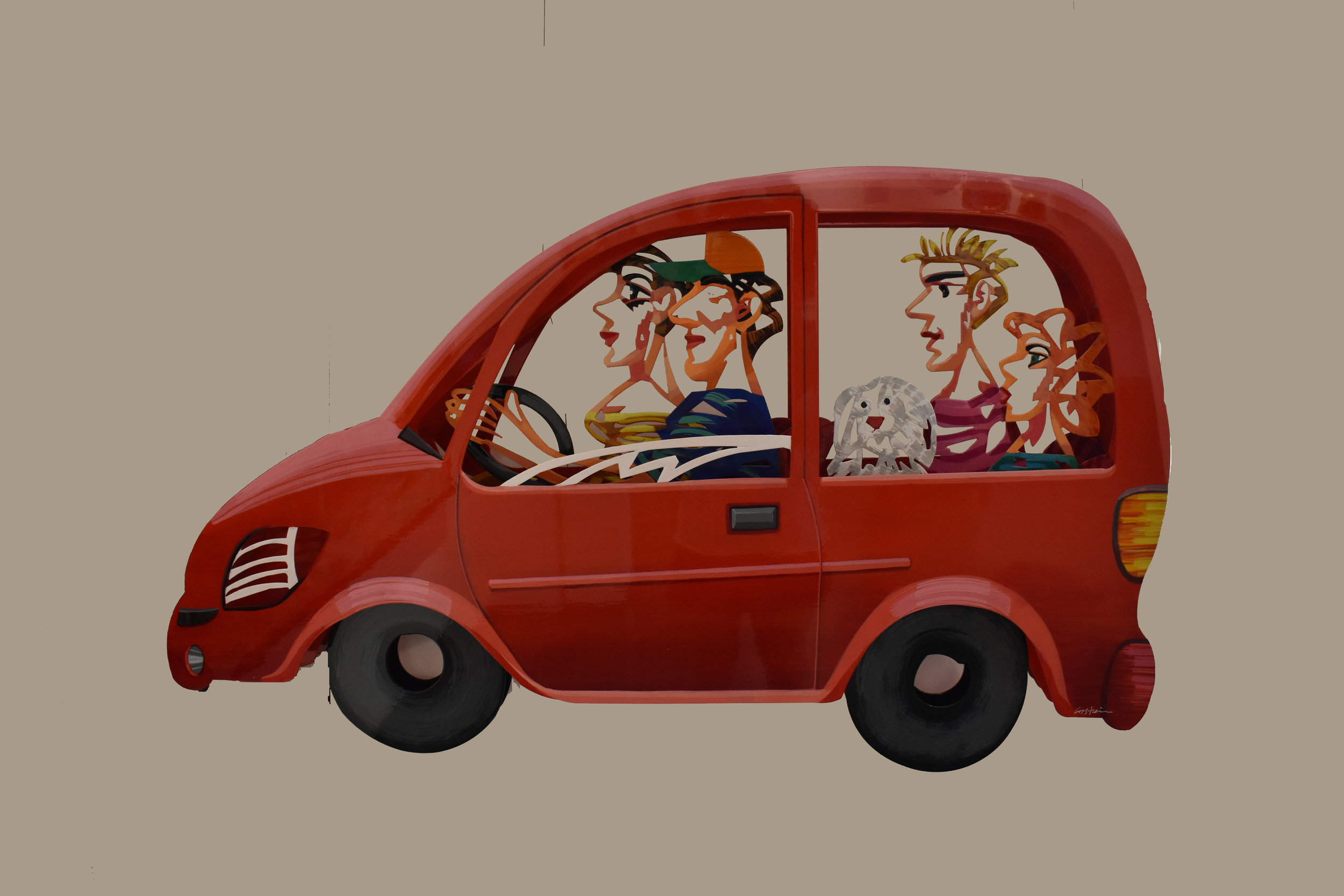 1998
Hand painted cutout steel, 3 layers
141/295
71 x 119 cm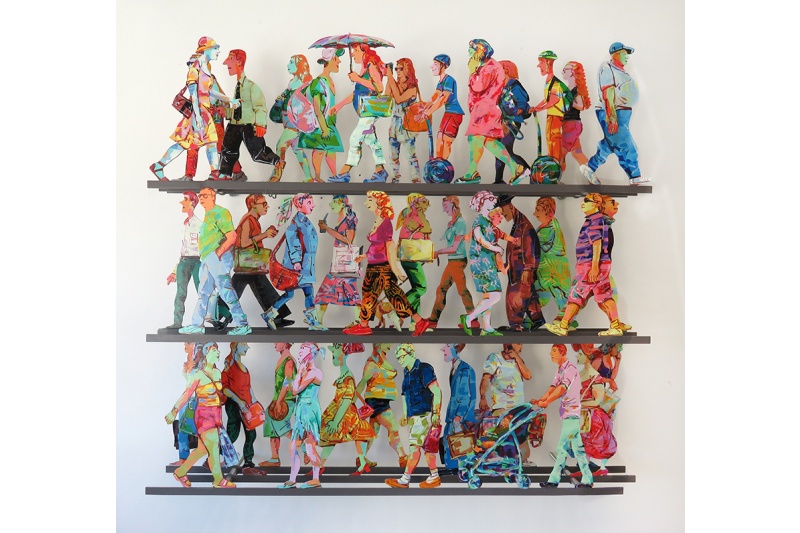 2016
Hand painted cutout alu, 3 layers
66/150
69 x 76 cm
2017
Hand painted cutout alu, 3 layers
17/150
69 x 77 cm
2016
Hand painted cutout alu, 2 layers
29/150
116 x 120 cm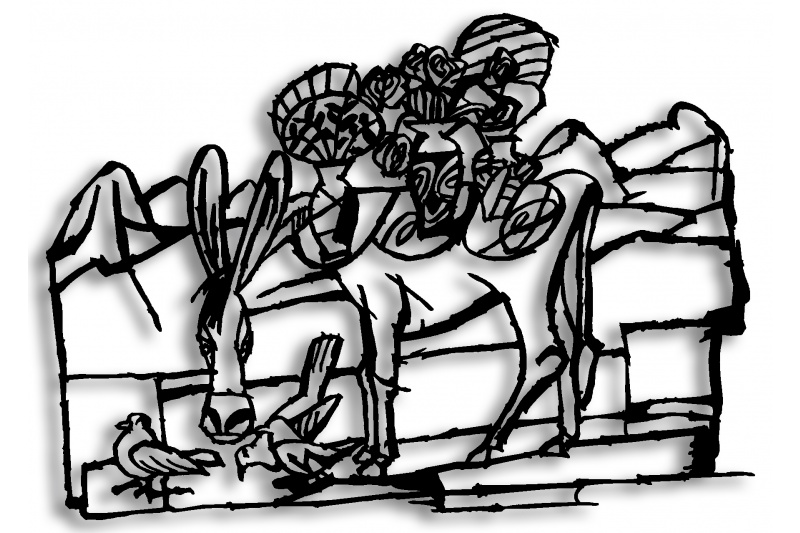 Hand painted cutout steel, 1 layer
Edition of 3
43 x 60 cm
Hand painted cutout steel, 1 layer
Edition of 3
38 x 60 cm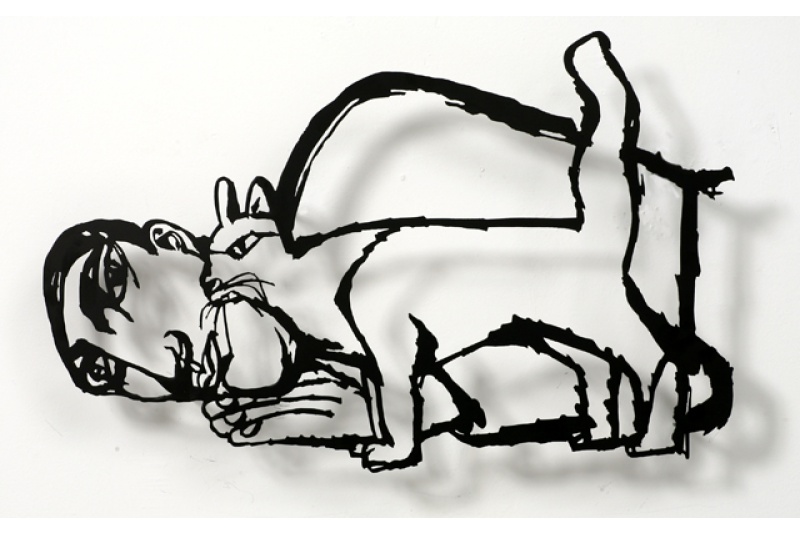 Hand painted cutout steel, 1 layer
Edition of 3
38 x 60 cm